Directional Couplers - Low PIM
N Type Female / 698-2700MHz ~ (-153dBc)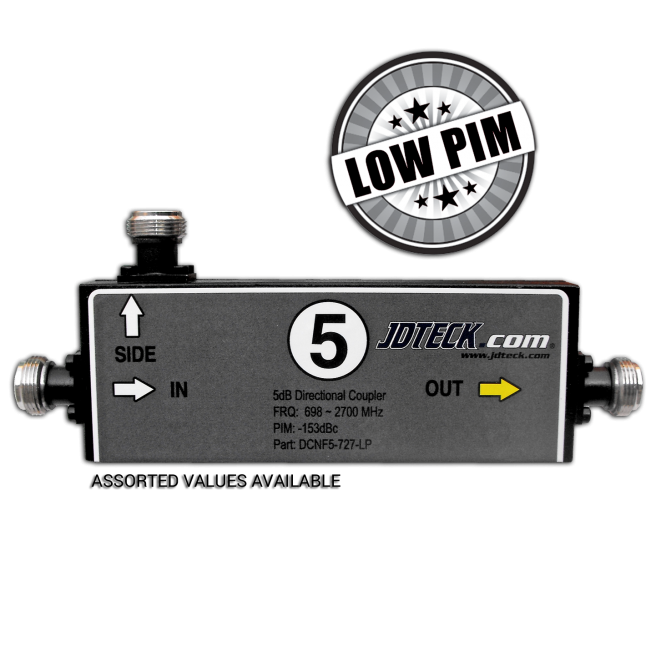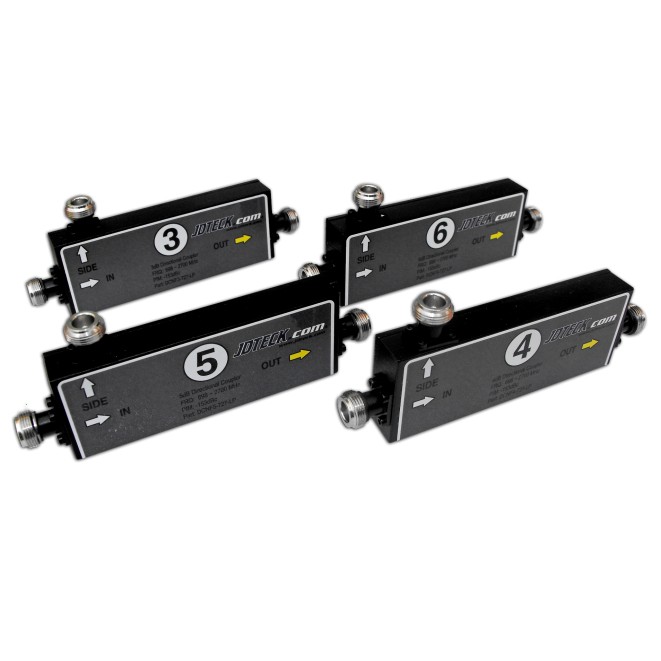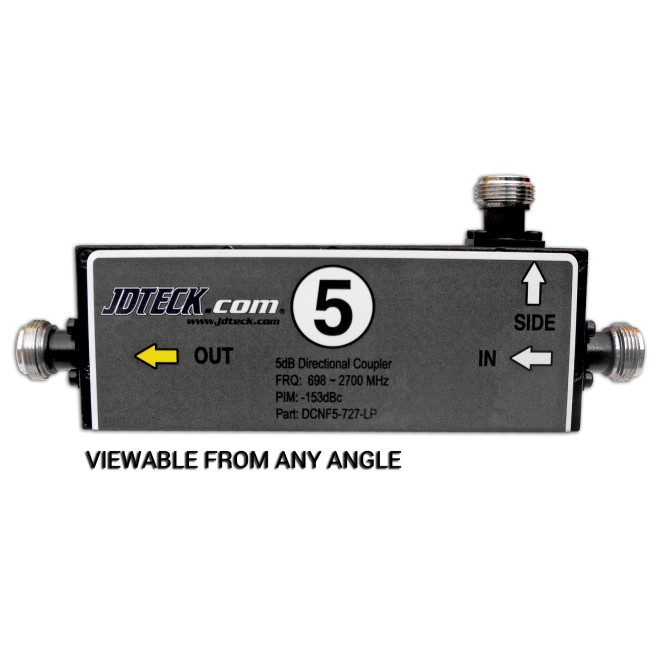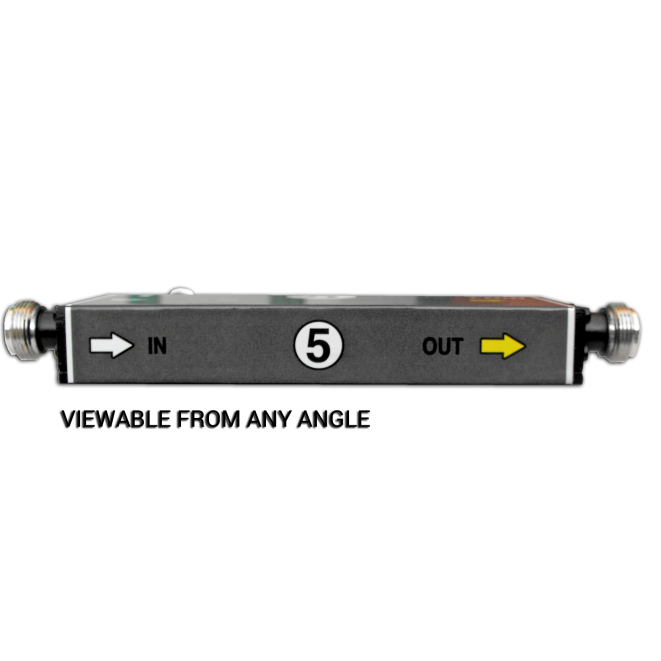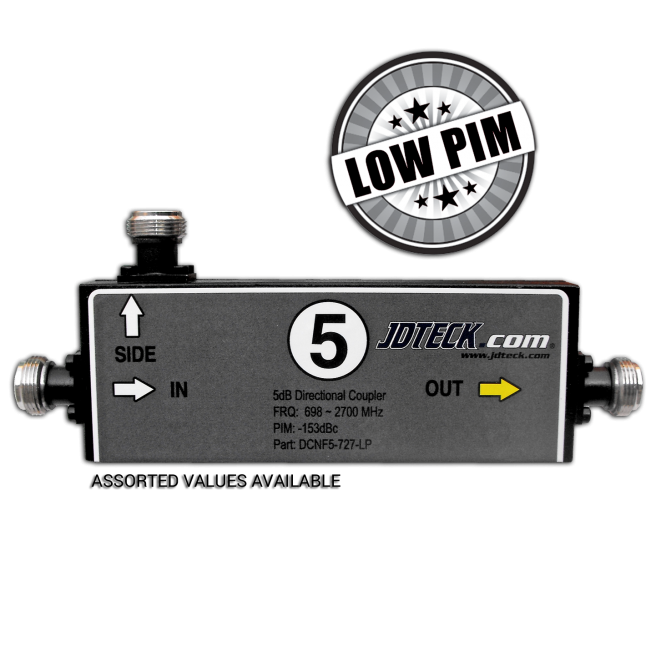 Product Overview
Low PIM Directional couplers are used in a wide variety of applications and can satisfy almost any requirement for sampling incident and reflected microwave power conveniently and accurately with minimal disturbance to the transmission line. Some general applications for directional couplers include line monitoring, power measurements and load source isolators. Low Passive-Intermodulation (PIM) couplers are ideal for LTE applications which ensures high data throughput. 
A directional coupler separates signals based on the direction of signal propagation. These devices are used to unequally split the signal flowing in the mainline and to fully pass the signal flowing in the opposite direction.
Each directional coupler is hand tested for optimal VSWR before shipping so performance is guaranteed. 
Low PIM (-153dBc)
Divide signals per rated value
Includes holes for easy mounting
Very low insertion loss

Wide Band (698~2700 MHz)
High Port Isolation
Wide Range of Coupling Values Available
N Type Female
SKU:
DCNFdB-727
Directional Coupler, 698~2700 MHz - Assorted Values (-153dBc) - Low PIM
Frequency Range
698~2700 MHz
Coupling
Values
3dB
Part#
DCNF3dB-727-LP
5dB
Part#
DCNF5dB-727-LP
8dB
10dB
Part#
DCNF10dB-727-LP
14dB
Part#
DCNF14dB-727-LP
20dB
4dB
Part#
DCNF4dB-727-LP
6dB
Part#
DCNF6dB-727-LP
Part#
DCNF8dB-727-LP
12dB
Part#
DCNF12dB-727-LP
15dB
Part#
DCNF15dB-727-LP
Part#
DCNF20dB-727-LP
Coupled Loss (dB)
0.8
0.8
0.8
1
1
1.5
Insertion Loss (dB)
2.8
1.6
1.3
0.8
0.5
0.4
PIM
-153dBc @ 2 x 43dBm
Power
200 Watts
VSWR
<1.25
Impedance
50 ohm
Connector
N Female
Weight
200g
Color
Black
30 Day Money Back
GUARANTEE
---
36 Month Warranty
Spec Sheet

Upload Background Image
Drop File