JDC600 Super Low Loss
Plenum Rated Sold Per ft.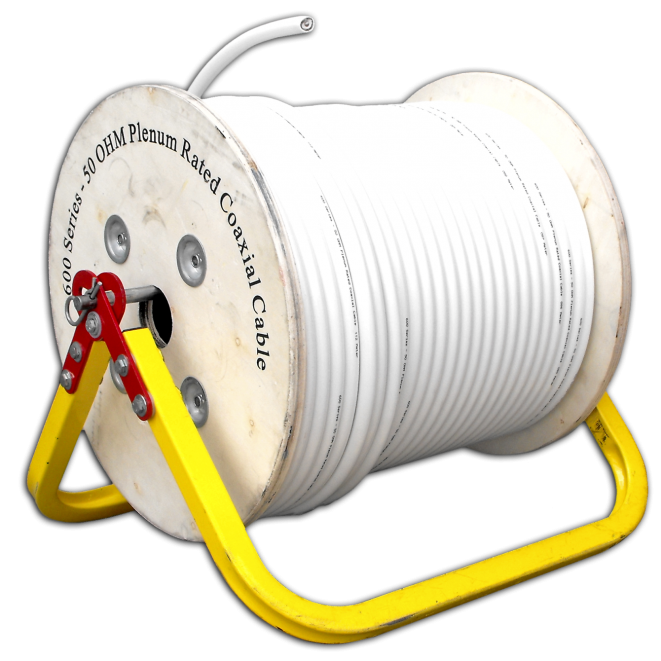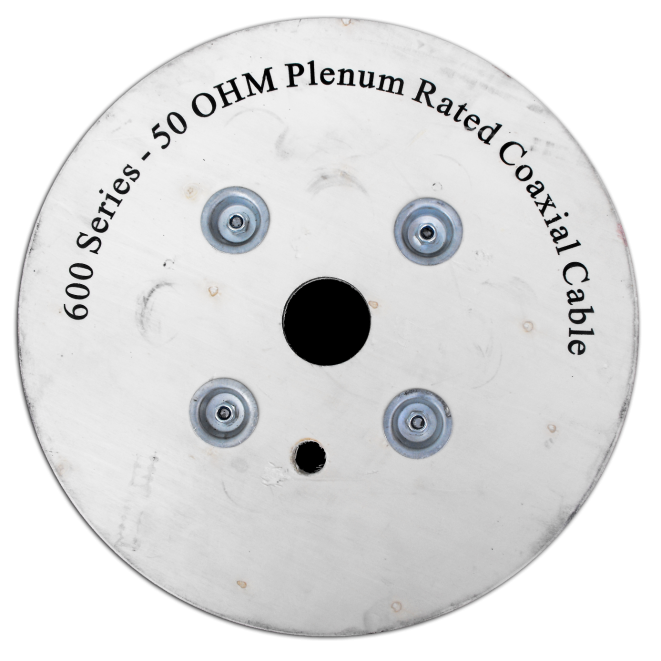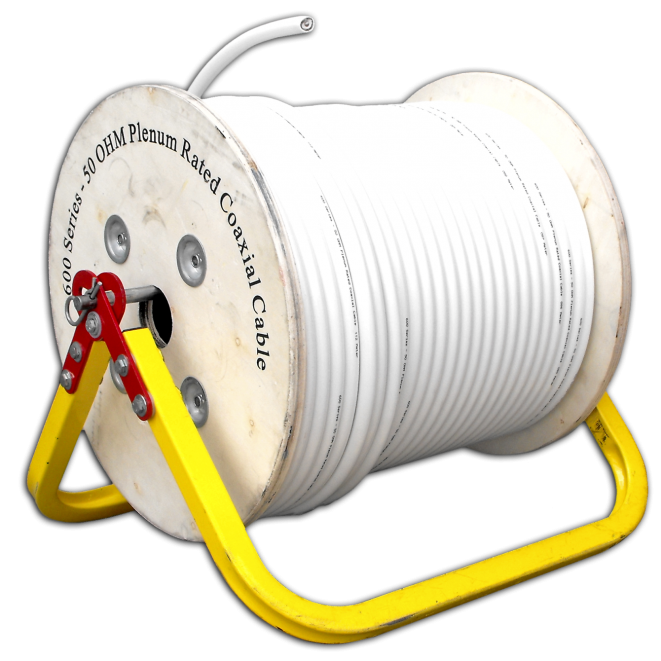 Product Overview
The JDTECK 600 plenum rated series low loss coaxial cable is perfect for any in-building wireless application requiring plenum rated / fired retardant raiser coax. These include; WLL, GPS, WLAN, WISP, WiMax, SCADAA, LMR, Cellular, Paging, PCS, LTE and AWS applications. Our cable is constructed of a UV resistant PVC jacket, providing durability and protection from harsh elements and is designed for any application requiring high-quality, flexible cabling. 
Low Loss Values
High Quality 600 Series Plenum Rated Coax
50 Ohm Impedance

Flexible PVC Jacket
Plenum Rated - White
High percentage of braid for performance
SKU:
JDC600P-W-PF
Coax JDC600 White, Plenum Rated, Custom Length
Material
Diameter (inch / mm)
 Inner Conductor
Copper Clad Aluminum
0.176" / 4.47mm
 Dielectric
 Physical Foam Polyethylene
0.455" / 11.56mm
 First Shield
 Bonded Aluminum Foil & Tinned Copper Braid
0.492" / 12.45mm
 Jacket
Black PVC or Polyethylene
0.590" / 15.00mm

Mechnical

Impedance (Ohms)
50
Minimum Bend Radius (Inch) 
2.953"
Outer Diameter
15mm / 0.59"
Capacitance(pF/m)
23.4 pF/ft
 Velocity of Propagation (%)
 87.0
Screening Effectiveness (dB)
≥90
 Operating Temperature
-40° F to +185° F

Attenuation

Operating Frequency (Mhz)
Attenuation / (100ft)
30
0.42
50
0.55
150
1.0
220
1.2
450
1.7
900
2.5
1500
3.3
1800
3.7
2000
3.9
2500
4.4
5800
7.3
Upload Background Image
Drop File