Low Profile Ceiling Dome Antenna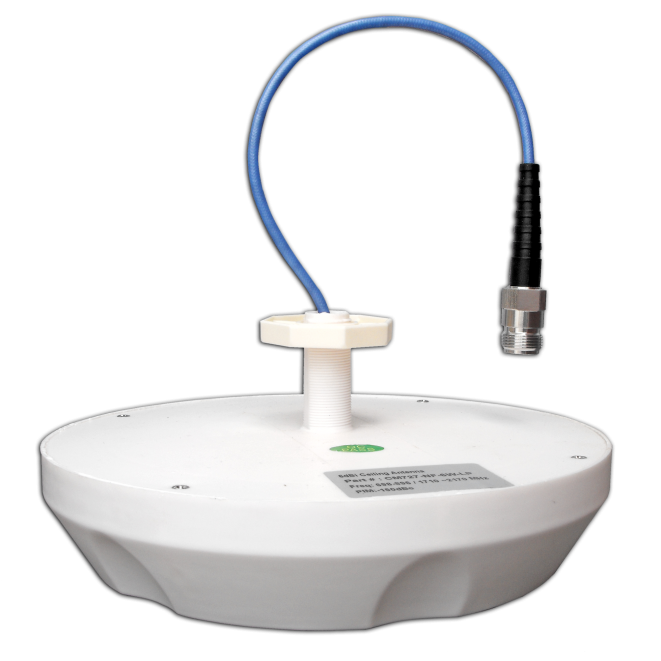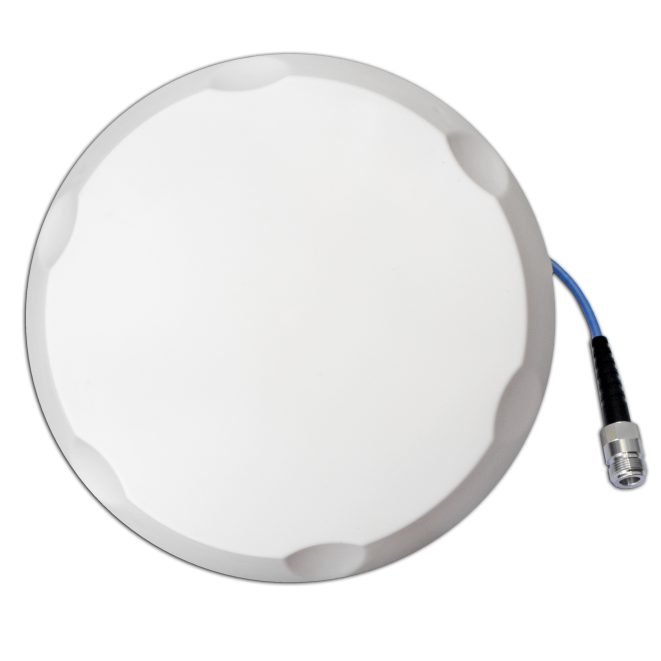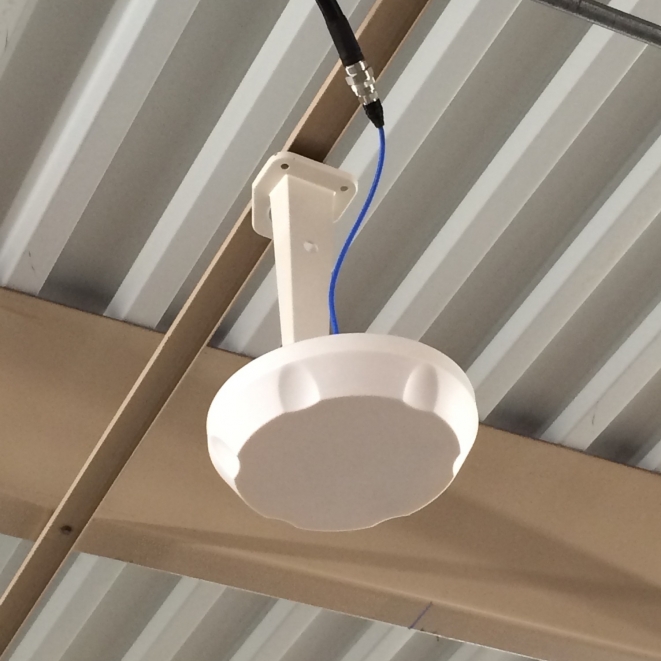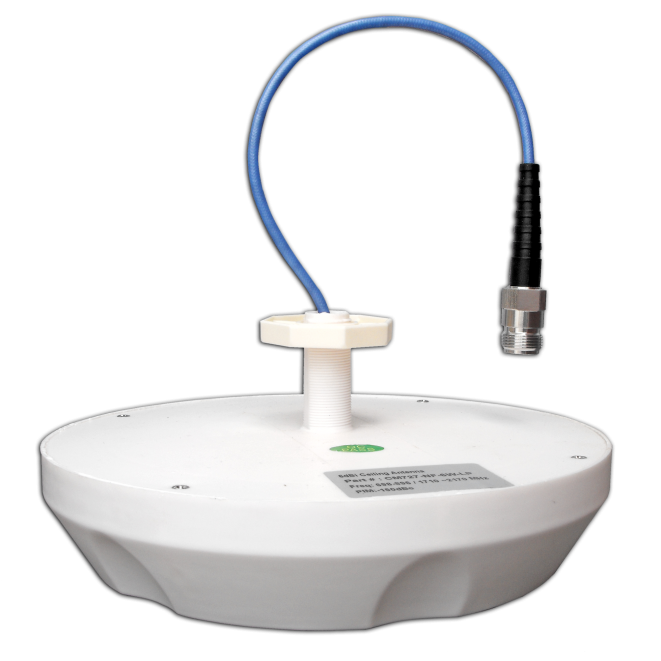 Product Overview
This multi-band Low PIM Indoor Ceiling Mount Antenna is one of the best performing distributed antennas on the market today. Its low-profile sleek design blends in perfectly in office environments for an unobtrusive appearance. The radiating pattern of this antenna is omni directional, therefore it is best installed in a centralized location on the ceiling of the area you want to improve reception to. It is Low PIM certified so throughput speeds are very fast. The area of coverage from this antenna will vary in size when used in an inactive DAS environment. The input signal together with your link budget will determine what your final coverage area will be.
Unobtrusive - low profile design
Low PIM Rating ~ -153dBc
Sleek attractive design
Designed for DAS or WiFi applications

Easily attaches to suspended tiles
Convenient and easy to install
Mounting hardware included
Color - Off White
SKU:
CM727NF-6W-LP
Low Profile / Low PIM Ceiling Dome Antenna - Off White
Frequency Range
687-960 MHz
1710-2700 MHz
Gain
2 dBi
6dBi
Polarization
Vertical (Linear)
Vertical Beam-width
80°

45°

Horizontal Beam-width
360°
Impedance
50 ohms
Max. Input Power
50 Watts
Passive Intermodulation:
>153dBc (43dBm x 2)
Connector
N Female 10" Jumper)
VSWR
< 1.7:1 avg
< 1.5:1 avg
Weight
0.2kg / 0.44lb
Mounting
5/8" diameter hole
Dimensions
203 x 43 (mm) / 7.99" x 1.69"
30 Day Money Back
GUARANTEE
---
36 Month Warranty
Spec Sheet

Upload Background Image
Drop File