Dual Band Pre-Amplifier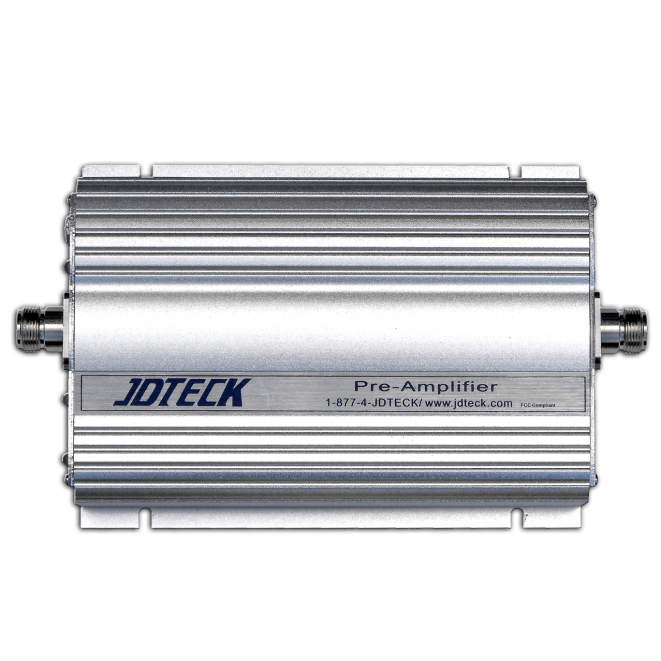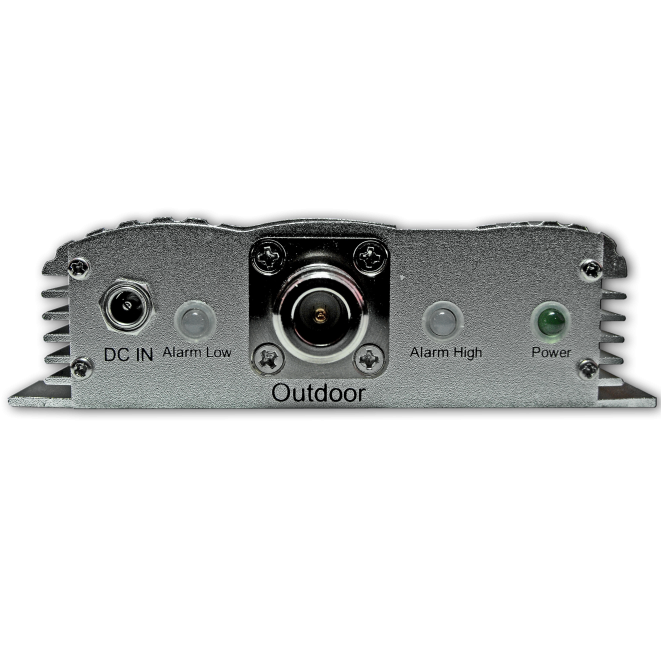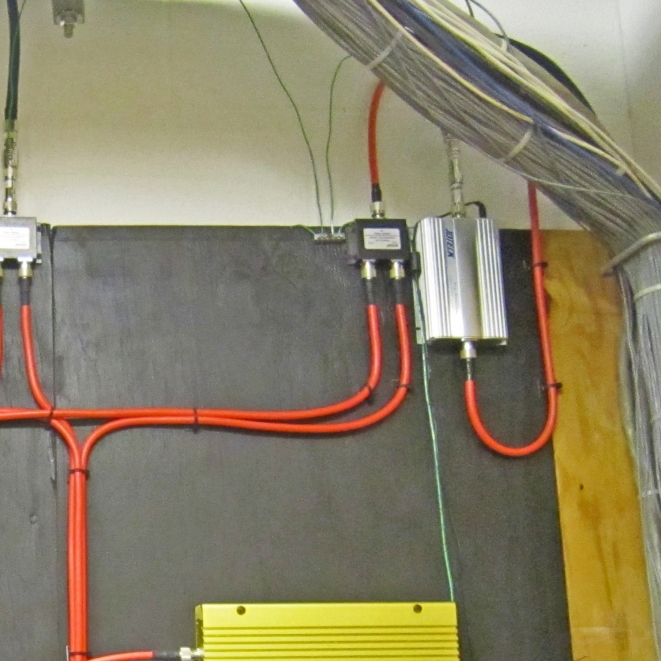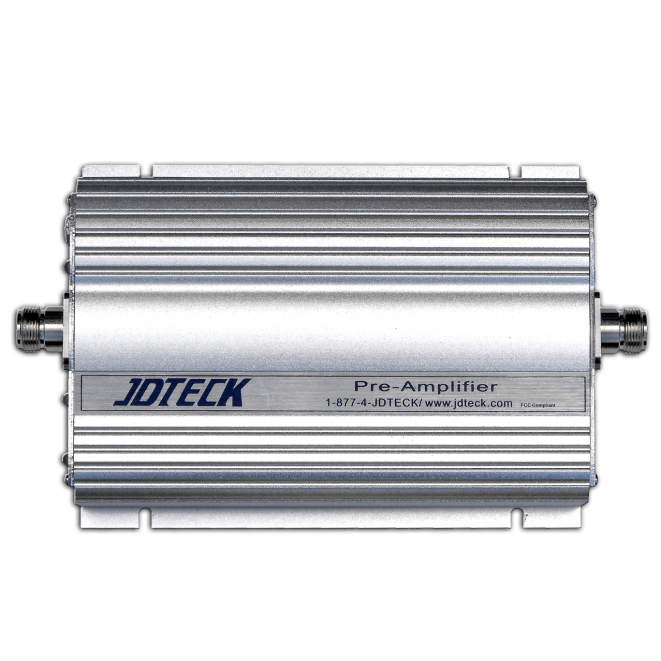 Product Overview
The JDTECK WCB Series Wireless Signal Booster is a powerful amplifier used in applications where the donor signal for a wireless repeater system is very weak and needs pre-amplifying. It is designed to be installed between the donor antenna and the repeater (NOT AFTER) and will amplify a weak signal before it gets to the repeater.
Attenuation adjustments on the repeater is then used to optimize the system. This pre-amp also has an alarm monitoring feature with LED indicators that alarms if uplink gain to the BTS is too high. This feature does not override the auto MUTE function of the repeater so both products work in unison to ensure the cellular network is protected while enhancing the performance of your system.
A certified test report is included with each amplifier that leaves our factory, so you are assured of strict quality controls.
FCC ID: SQX-WCB-819
N Type Female Connectors
Meets ETSI & 3GPP / 3GPP2 Standards
Automatic UL Gain Control to Ensure High Linearity
15dB Boost in Gain
Includes Alarm Monitoring Feature
Supports Wide Frequency Band

36 Months Warranty
Supports 90-265 Volts
Small size, light-weight
Extends Wireless System Coverage
Perfect for Weak Donor Signal Applications
Attractive Design
Can also be used as Direct Connect Booster
SKU:
Frequency Chart
Model

Uplink

Downlink

WCB-700AB-NF-15
LTE - AT&T
698 ~ 716 MHz
728 ~ 746 MHz
WCB-700C/850-NF-15
LTE - Verizon
746 ~ 757 MHz
776 ~ 787 MHz
CDMA / GSM 800
824 ~ 849 MHz
869 ~ 894 MHz
WCB-819-NF-15
CDMA / GSM 800
824 ~ 849 MHz
869 ~ 894 MHz
PCS
1850 ~ 1910 MHz
1930 ~ 1990 MHz
WCB-918-NF-15
GSM900
890 ~ 915 MHz
935 ~ 960 MHz
DCS
1710 ~ 1785 MHz
1805 ~ 1880 MHz
WCB-921-NF-15
GSM900
890 ~ 915MHz
935 ~ 960 MHz
WCDMA
1920 ~ 1980 MHz
2110 ~ 2170 MHz
WCB-AP-NF-15
PCS
1850 ~ 1910MHz
1930 ~ 1990 MHz
AWS
1710 ~ 1755 MHz
2110 ~ 2155 MHz
WCB-2100-NF-15
WCDMA
1920 ~ 1980 MHz
2110 ~ 2170 MHz
WCB-AWS-NF-15
AWS
1710 ~ 1755 MHz
2110 ~ 2155 MHz
  Max. Gain
≧15dB
≧15dB
Output Power
≥ 20dBm typ.
≥ 0dBm
 Intermodulation Products
9KHz~1GHz
  ≦ -36dBm @ 3KHz
1GHz~12.75GHz
  ≦ -30dBm @ 3KHz
 Spurious Emission
9KHz~1GHz
  ≦ -36dBm @ 3KHz
1GHz~12.75GHz
  ≦ -30dBm @ 3KHz
 Noise Figure
  ≦ 6dB
 Group Delay
  ≦0.5μs
 VSWR
  ≦3
Frequency Stability
≤ 0.01ppm
Meachnical Specifications
| | |
| --- | --- |
|  I /O Port |  N Female |
|  Impedance |  50 ohm |
|  Operating Temperature |  -25 ºC ~+55 ºC |
|  Environment Conditions |  IP40 |
|  Dimensions |  175x125x36mm |
|  Weight |  ≤0.7Kg |
|  Power Supply |  Input AC90~264V,output DC9V / 3A |
|  LED Alarm |  Standard |
|  Power LED |  Power indicator |
|  ALC LED |  Orange @ ALC 10dB |
Upload Background Image
Drop File