3 Watt Direct Connect Signal Booster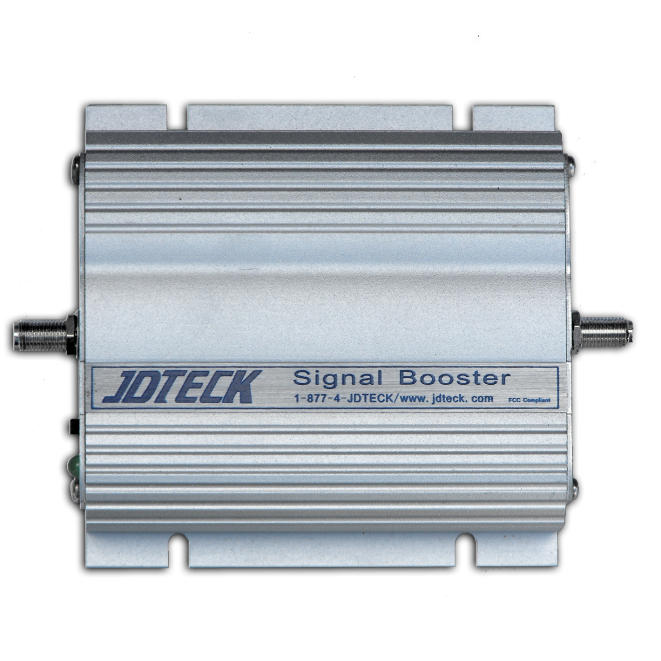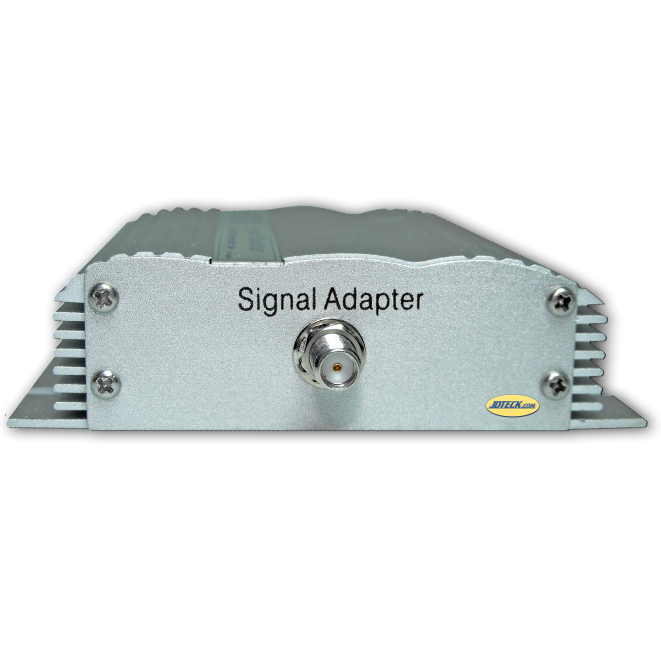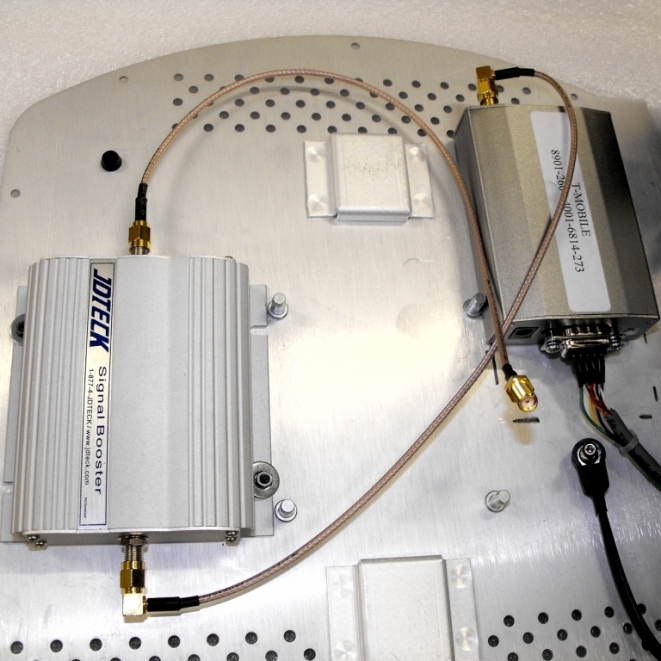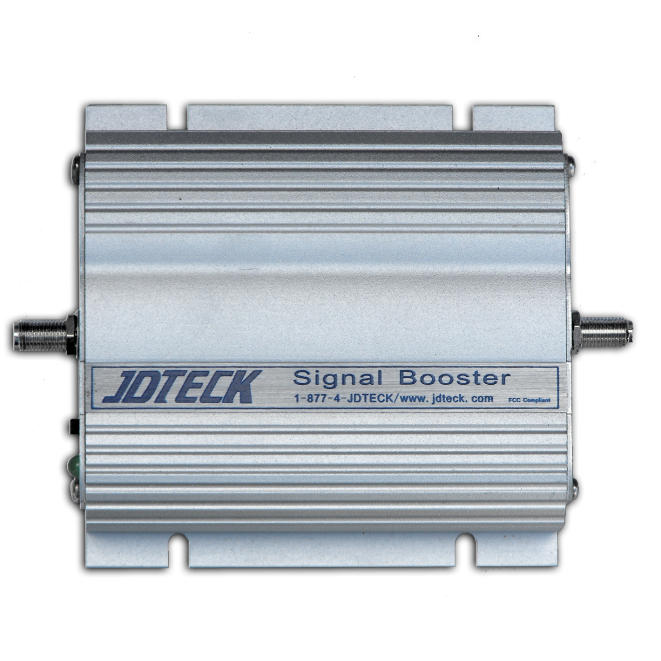 Product Overview
The CB Series Signal Booster from JDTECK is hands down the best performing signal booster on the market today. This high-powered full duplex cell phone signal booster which accepts a 12v Direct Current input with SMA connectors is perfect for boosting the signal strength of any wireless device operating on the cellular network.

Ideal for M2M applications that use wireless cellular modems or telemetry systems for remote monitoring or for use in wireless kiosks. The JDTECK CB Series Cell Phone Signal Booster provides the best throughput for direct connect data applications. It's preferred signal booster for those mission critical and national security applications. 
Accepts 12v Direct Current
25dB DL Gain / 18dB UL Gain 
FCC ID: SQXCB-819-1
Industry Canada Approved. ID: 5607A-CB819
30 Day Money Back Satisfaction Guarantee
36 Months Warranty
Available in Wide Range of Frequency Options!

Small size, light-weight (Industry's Smallest)
Extend Network Range
SMA Female Connectors
Supports any Voice or Data Devices
Attractive Design
Free Design Support for any Custom Application



 
 
SKU:
The JDTECK Cellular Signal Booster is a very powerful signal amplifier, for persons who are affected by weak signals on mobile networks anywhere in the world, yet it is so small and lightweight that it can fit in the palm of your hand. This is not a wireless solution, but is designed to be tethered to the device you would like to boost the signal to. Perfect for when space is limited or a portable solution is needed.
The applications of boosters are endless. JDTECK has customized many solutions for companies in a host of industries. Our booster have been mated to mobile phones and wireless modems and other telemetry systems.
Our amplifier will BOOST a weak signal from the cellular network, thus allowing you to make a connection in places where you could not before. Improved signal strength means faster transfer-rate speeds on all your data communication devices and crisp voice quality on your mobile phones. 
This booster is supplied with a 3ft Signal Lead, 12v Cigarette Lighter Power Cord & User Manual.
Frequency Chart
Model

Uplink

Downlink

CB-7AB/19
LTE ~ AT&T
698~716 MHz
728~746 MHz
PCS
1850~1910 MHz
1930~1990 MHz
CB-7C/19
LTE ~ Verizon
776~787 MHz
746~757 MHz
PCS
1850~1910 MHz
1930~1990 MHz
CB-819
CELL
824~849 MHz
869~849 MHz
PCS
1850~1910 MHz
1930~1990 MHz
CB-918
GSM
890~915 MHz
935~960 MHz
DCS
1710~1785 MHz
1805~1880 MHz
CB-921
GSM
890~915 MHz
935~960 MHz
WCDMA
1920~1980 MHz
2110~2170 MHz
CB-AWS
AWS
1710~1755MHz
2110-2155MHz
  Max.Gain
≧18dB
≧25dB
Output Power
Typ.
≥ 33dBm
≥ 0dBm
Min.
≧27dBm
≧0dBm
 Intermodulation Products
9KHz~1GHz
  ≦ -36dBm @ 3KHz
1GHz~12.75GHz
  ≦ -30dBm @ 3KHz
 Spurious Emission
9KHz~1GHz
  ≦ -36dBm @ 3KHz
1GHz~12.75GHz
  ≦ -30dBm @ 3KHz
Current Draw
Standby
250 mA
0.8W
Under Load
600 mA
4W
 Noise Figure
  ≦ 6dB
 Group Delay
  ≦0.5μs
 VSWR
  ≦3
Frequency Stability
≤ 0.01ppm
Meachnical Specifications
| | |
| --- | --- |
|  I /O Port |  SMA Female |
|  Impedance |  50 ohm |
|  Operating Temperature |  -25 ºC ~+55 ºC |
|  Environment Conditions |  IP40 |
|  Dimensions | 3.9" x 2.95" x 1" (100mm x 75mm x 25mm) |
|  Weight | 0.55Lbs (250 g) |
|  Power |  Input DC12V / 2A |
|  Power |  Power LED Indicator |
30 Day Money Back
GUARANTEE
---
36 Month Warranty
Download Spec Sheet

Upload Background Image
Drop File