Stealth Ceiling Antenna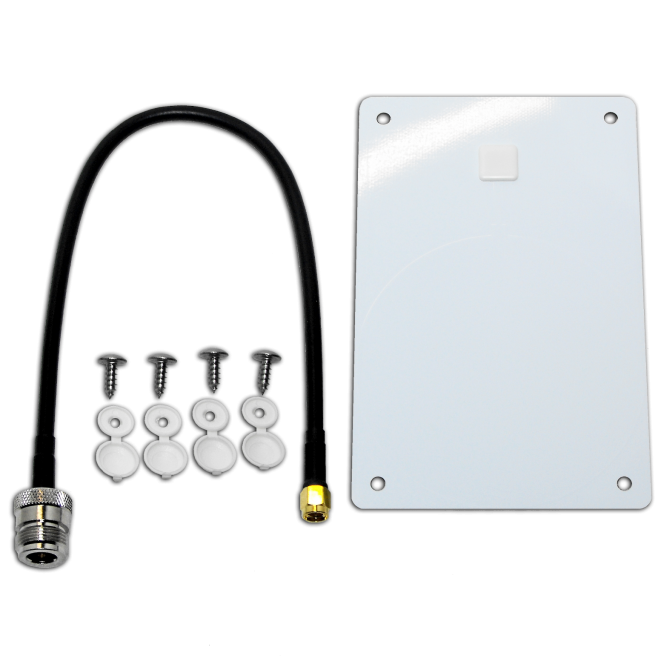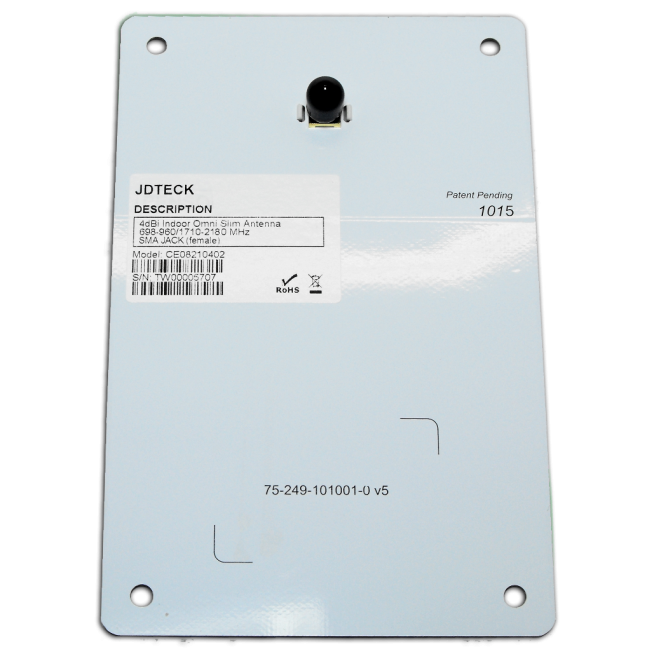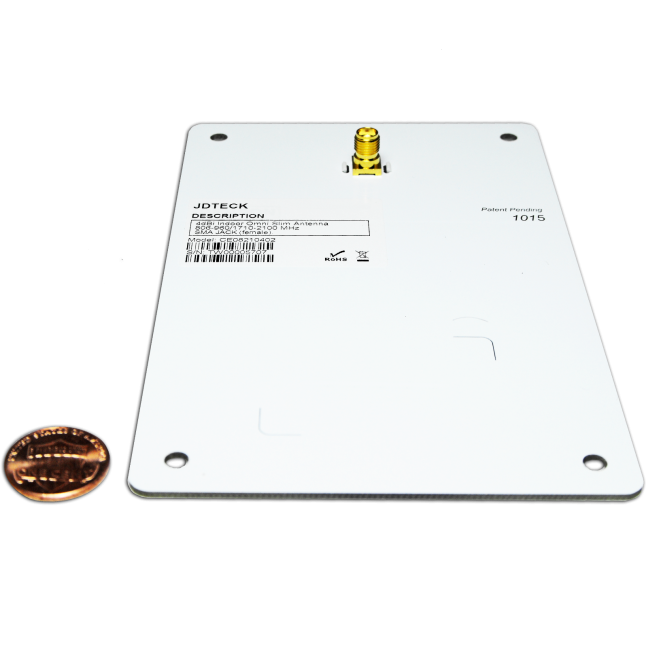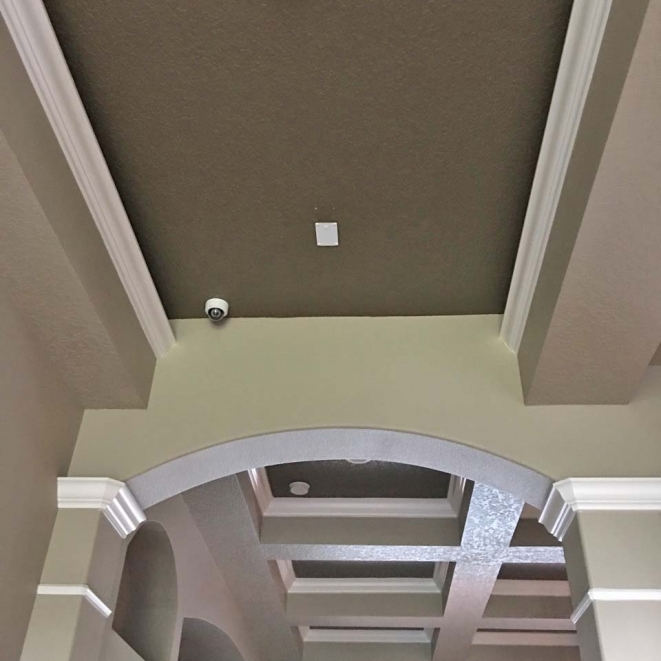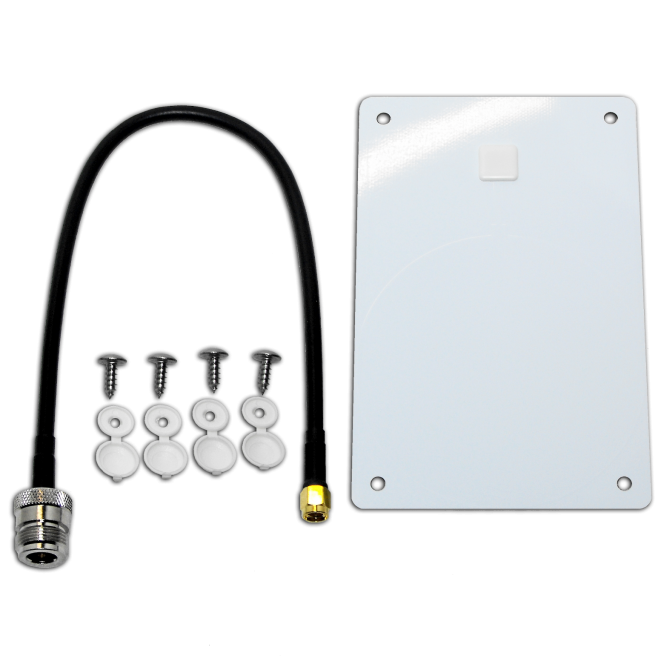 Product Overview
This multi-band indoor ceiling mount antenna is used for distributing the wireless signal from a cellular in-building repeater system. Its ultra low-profile / stealth design blends in perfectly in office environments for an unobtrusive appearance.

The radiating pattern of this antenna is omni directional. Therefore it is best installed in a centralized location on the ceiling of the area you hope to improve reception. The area of coverage from this antenna will vary in size when used in a none active DAS environment. The input signal together with your link budget will determine what your final coverage area will be.
 
Compact size,  Ultra Low Profile (Stealth)
Built-In ground plane
Advance Micro Strip Technology
Attractive design
Designed for in-Building Repeater Systems

9 Inch Coax Jumper 
Easily Attached to Suspended Tiles
Convenient and simple to install
Mounting hardware included
SKU:
CM4SM-UD-727
Ceiling Mount Stealth Antenna
Frequency Range
698 ~ 2700 MHz
Gain
3.5 dBi
Polarization
Vertical (Linear)
Vertical Beam-width
90°
Horizontal Beam-width
360°
Impedance
50 ohms
Max. Input Power
50 Watts
Connector
SMA Female (SMA Male / N Female 9" Jumper)
VSWR
< 1.5:1 avg
Weight
50g (0.4 lbs)
Mounting
5/8" diameter hole
Dimensions
4"
6"
30 Day Money Back
GUARANTEE
---
36 Month Warranty
Spec Sheet

Upload Background Image
Drop File